A stencil artist based in the UK, M.One creates cool urban landscapes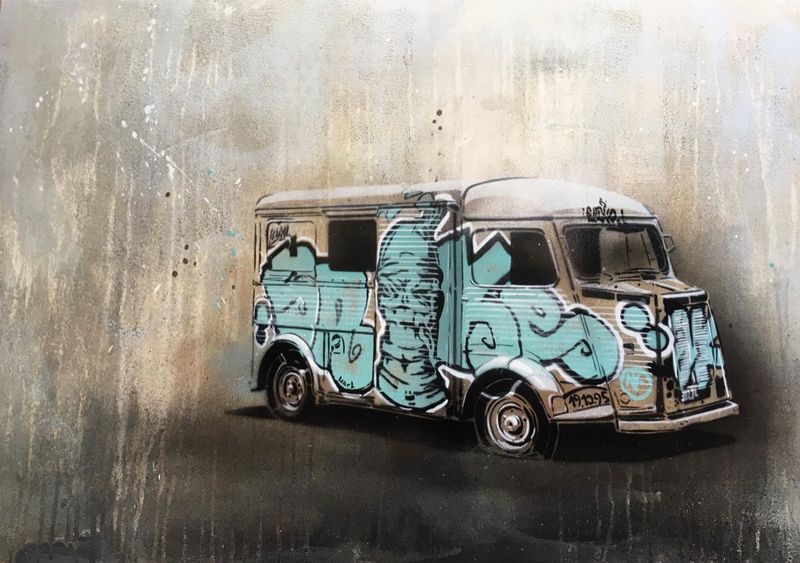 ---
Rebecca Mason is a UK-based artist who has been working with neon and text since 2013. She has exhibited widely in the UK & has collectors across the globe. As well as original neon works, Rebecca also offers beautiful limited edition prints




As a self-taught artist Pete has developed a signature style partially influenced by his years as a professional cartoonist.His work explores various themes including working-class culture and humour.


---
Louise McNaught completed her Fine Art Degree BSc (Hons) in 2012 at the University of Greenwich, and she has continued to work as a professional artist ever since. Louise's creations feature nature and animals, where the animals are God-like, sublime and ethereal in their presence and depiction.


---
Scott Mackie started doodling from a very early age and all through school and art school.  Originally from Aberdeen, Scotland, Scott now works solely with ballpoint pen, sometimes combined with spray paint on paper to create contemporary modern pieces.  Scott has also developed a fascination with historical documentation and incorporates these with ballpoint pen drawings of animals to musical and movie icons.



---
From a prison cell, in the mid-90's, Gary Mansfield was guided toward his Fine Art degree by many of the YBA's, several of whom he has gone on to work and collaborate with in his own practice. 
Mansfield is an artist that combines his conceptual roots with his dark past to create bold and thought provoking work.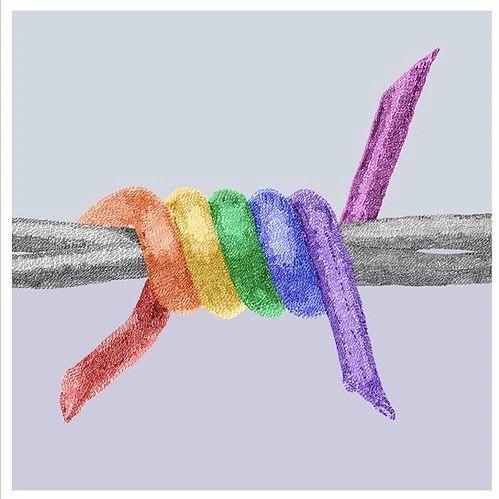 ---
Michelle Mildenhall is an artist who creates unique, striking portraits. Through her stylized imagery, Michelle seduces the viewer into a world of disconcerting beauty and mystique. By using popular but somewhat taboo themes of sexuality, fetishism and subversion, she creates work in which a fascination with the subject evolves.



---
Carl makes work that sits on that fine line between comedy & tragedy, coupled with a pinch of the absurd. Works include animals pretending to be other animals, animals in the act of comedic suicide and another body which plays on the semantics of ice-cream. His Dripsters are bold and colourful animals with their clear markings reduced down to individual drips of paint, which appear bar code like in their simplicity.



---
Angela is known for her stunning hand pulled prints, embellished with gold leaf. Angela juxtaposes brightly coloured screen prints of iconic London buildings against an antique map, highlighting how a city is timeless yet ever changing.
The artist is inspired by the Japanese art of Kintsugi, where gold is used to fill-in and reassemble broken pottery. This process treats breakage and repair as part of the history of an object, ultimately making it more valuable and arguably more beautiful, rather than something to disguise.
---
Mr. Brainwash rocked the art world with his innovative and fearless style.  He uses elements from pop
art's past and the raw components of his street art beginnings to create larger-than-life exhibitions and
collaborations.
---
James Mylne is a British contemporary artist known for his drawings in ballpoint pen. His technical abilities with the unorthodox art medium have earned Mylne recognition in Europe and the UK, where he is considered among the leaders of the genre.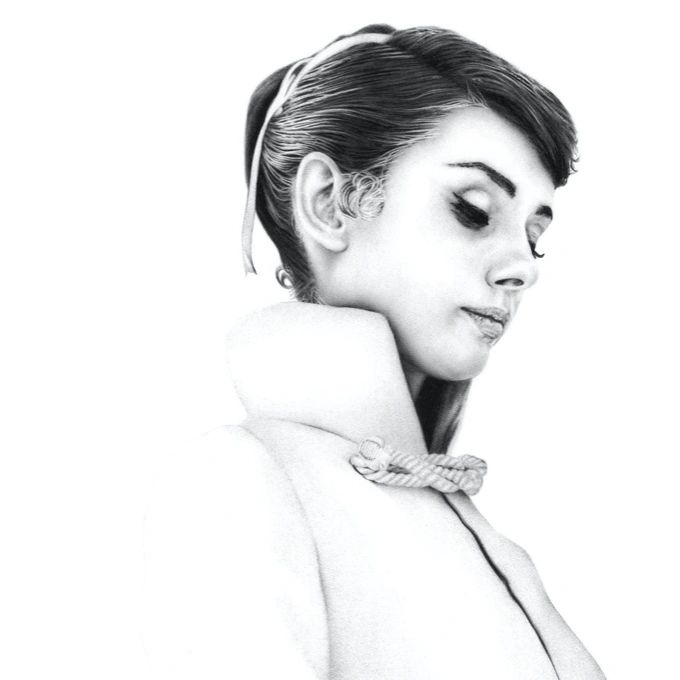 ---
My Dog Sighs's style is characterised by the combination of melancholic and often naive portraiture with the use of found materials including abandoned food cans. My Dog Sighs is fast becoming an important figure on the contemporary art scene.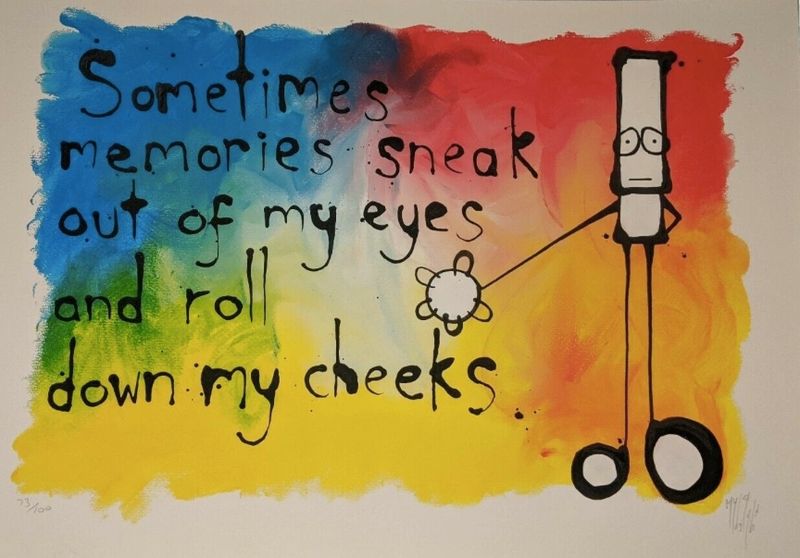 ---
A native of Chile, Otto Schade brought his vibrant art to the UK in 2005. After attaining an architecture degree in Concepción, Otto began his career as an urban sculptor. But it was his fascination with surreal art that led him toward his passion to paint. Combining his love for architecture and art, Otto began painting creative pieces with one-of-a-kind urban contemporary themes. Originally starting with oil paint on canvas, Otto explored various styles and mediums from collages, to illustrations, to stencil free-hand spray paint on canvas and walls.

---
Street art duo, PAHNL paint miniature people, dogs, cats and birds out in the street. Going strong since 2006, they use stencils, stickers, posters, animation, screen printing, sculpture, film and photography to bring their small world to life. 


---
Horace Panter graduated with a degree in Fine Art from Coventry's Lanchester Polytechnic in 1975. It was there that he met Jerry Dammers and together they formed The Specials, a band that went on to become one of the most defining British bands of the 1980s. A huge fan of pop art, Horace's work is a joy.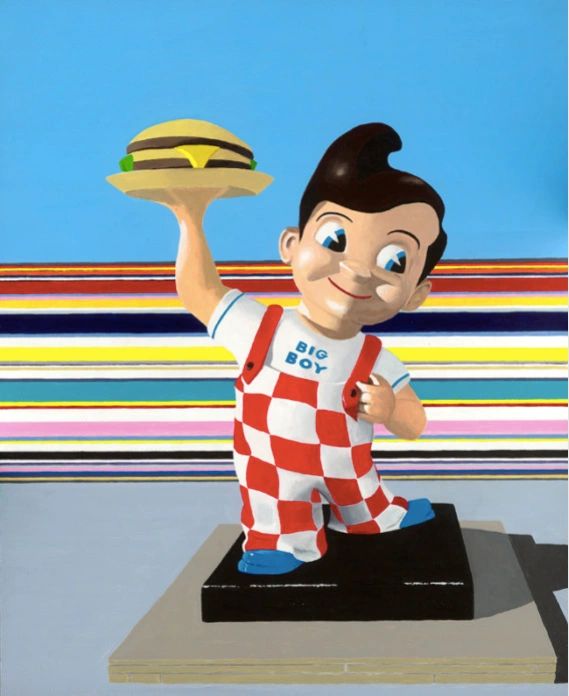 ---
Trafford's funky screen prints are an affectionate nod at popular culture. From James Bond through to Marilyn Monroe via Godzilla, Trafford's prints are simply stunning.


---
Terry Pastor is an artist probably best known for his iconic album artwork for David Bowie's Hunky Dory and Ziggy Stardust. While it is these albums that usually grab the headlines, in reality this work is just one element of Terry Pastor's career.  Over the past 10 years Terry has worked mainly using digital media, although some of his work also incorporates traditional airbrush technique, mainly when he enjoys collaborating with other artists and photographers.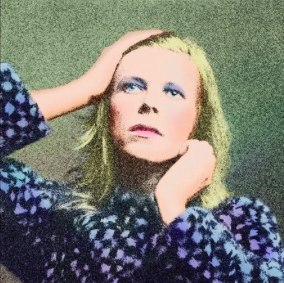 Pegasus is the tag name of London-based American street artist, Chris Turner. Pegasus' signature pop-meets-street style is immediately recognisable. Pegasus creates striking images of cultural icons through a unique process of layering detailed, hand-cut stencils coloured with bright, explosive aerosol spray paint.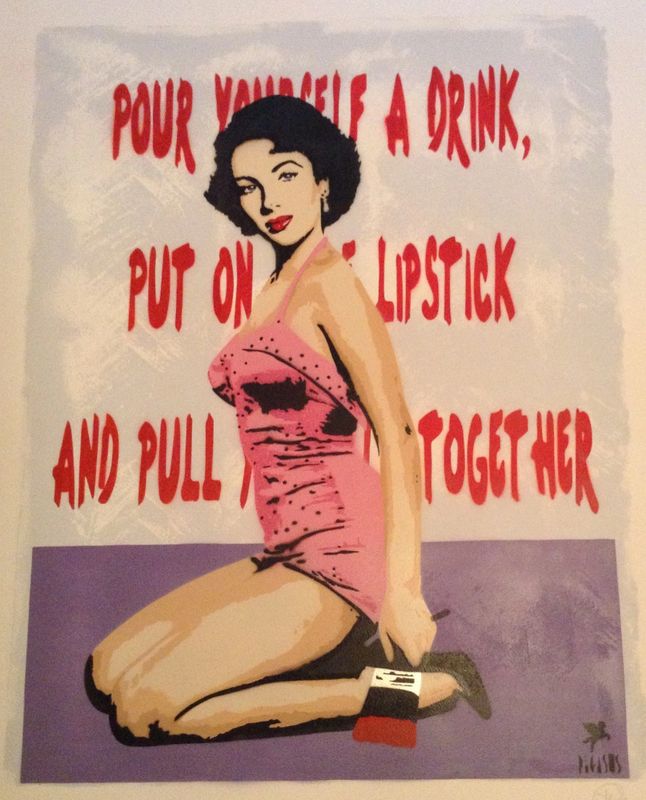 ---
After a decade spent producing digital illustrations and designs for online games, Richard sold his business and took up screenprinting full-time. His work ranges from explorations of colour and geometry in his pylon-inspired prints, to a series of banknotes for the fictional "International Bank of Popular Culture" and his ongoing series of covers for fictional magazine "Endless Week".

---
Mostly known as just Petty. Half Irish, half English, London born & based Mark is a self taught image maker & artist. He is addicted to the visual arts with a staunch creative curiosity. Specialising in hand-pulled screen prints, diamond dust, gold leaf and glass featuring heavily in his work.

---
PINS is a multi-disciplinary British artist who has an insatiable desire to connect and engage through his work. Based in London, his entrepreneurial mind and ambition formed his philosophy & strap line: Push It Never Stop!

---
Plastic Jesus is a Los Angeles based street artist that specialises in bold  stencil and installation work, inspired by world news events, society, the urban environment, culture and politics.  His critically acclaimed work combines humour, irony, criticism  and unique opinion to create art that engages on many levels.


---
Contemporary artist Sara Pope is well known for her bold, seductive paintings of voluptuous lips. Taking inspiration from Haute Couture fashion and beauty trends, she captures the glamour and power conveyed by the lips and mouth, raising questions of ideals of beauty and femininity.

---
Since graduating with 1st Class honours, Steven has shown his work at Tate Britain & the National Portrait gallery as well at galleries in Europe & the USA. Collage obsessed artist & street photographer Steven Quinn likes to combine cut-outs from old magazines and historic imagery to create often apocalyptic, sometimes humorous narratives.His most current themes are domesticizing nuclear, political and intergalactic conflicts.
---
East London based, their designs are based around elements such as typography, music, optical illusions & geometry. Bright colours are the hallmark of their signature style and combined with bold, flat graphics, the result is a range of products that are both classic, modern and timeless.

---
Illustrator and art director, Chris Thornley AKA Raid71, always want to draw comics. Inspired by Alan Moore and Grant Morrison, he spent 6 years studying Art and Design, and realised his dream career as a graphic designer.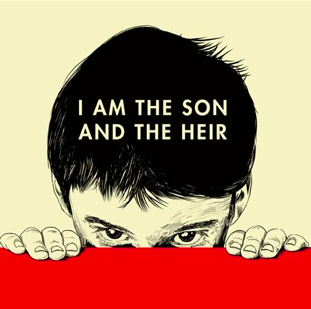 ---
Often referred to as 'Scotland's Banksy", The Rebel Bear speaks very much in his own voice. With a strong social commentary and a wry sense of humour, his work continue to go from strength to strength. If work is on our website, it is available to buy.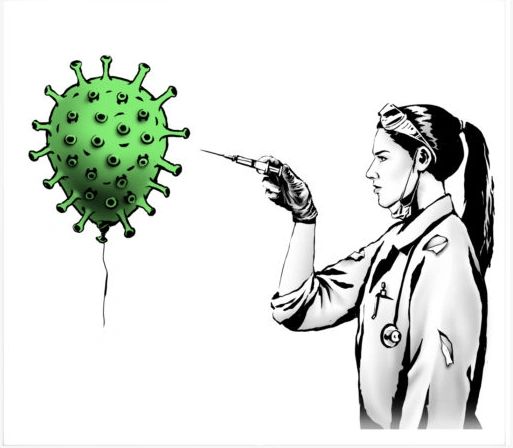 ---
Recycled Propaganda is a socio-political artist acclaimed for his graphic exploration of a broad variety of contemporary issues from global history to current affairs. 



---
Carrie Reichardt is a contemporary artist, who works from a studio in London, The Treatment Rooms. A member of the Craftivism movement, Reichardt uses murals, ceramics, screen-printing and graphic design in her work.


---
Originally from Bromley, South London, Alan Rogerson started his career as a graffiti artist and then went onto to study illustration. His work is a heady mix of surrealist images, block colour, urban commentary and humour, with inspiration drawn from Medieval wood cuts and illustration, the dark side of fairy tales and the creatures that dwell within them, and 1970's wallpaper patterns.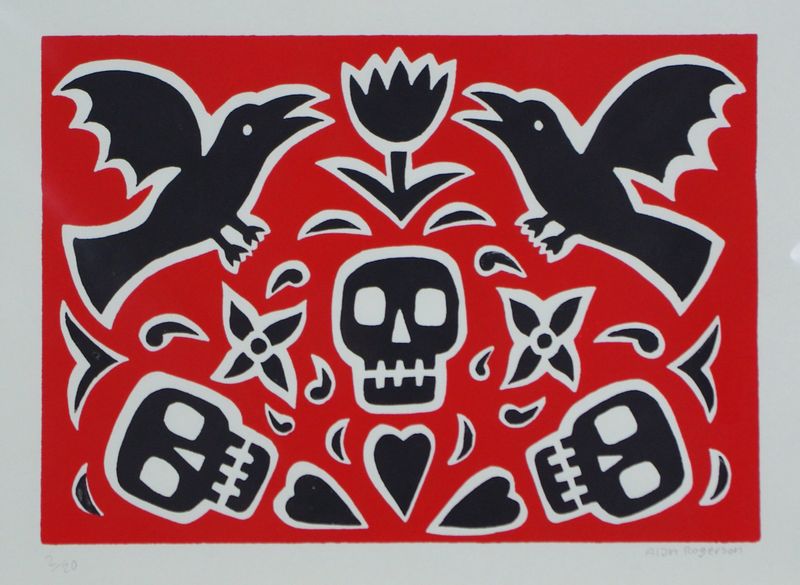 ---
Glasgow based Alex specialises on music themed art. The bold use of colour in his "Lyrics" series has won him many fans and his recent 'Labels' series has a very graphic look & feel.


---
Jaqueline Schafer is a mixed media artist, based in Amsterdam, Netherlands.

---
Scott Kelly and Ben Polkinghorne are friends and creative collaborators who founded a creative agency that works across advertising campaigns, art projects, photography & more.  Award winning creatives Scott & Ben are also known as Ben & Scott.