Born & raised in Glasgow, Alky is inspired by familiar images which he then marks with his characteristic twist.

---
Australian artist Tim Andrew is best known for his 'Kittens' print series. His Kittens have adorned large scale & interactive wall installations across Sydney, Melbourne & Canberra. 

---
Angus is a Bristol based independent Ceramic Street Artist / Artist. Self taught, he has been creating works of art since early 2015.when he hit the ground running with his tongue in cheek style. Angus takes his inspiration from the 70's 80's and 90's video games and iconic images and brings them to life  in the Retro 8-Bit style.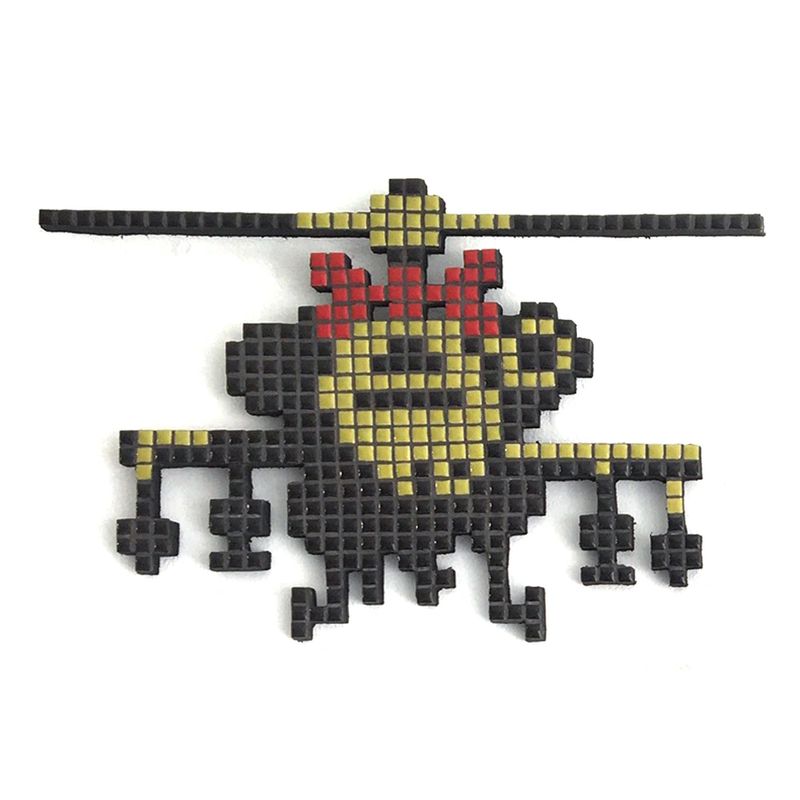 ---
After training at Ravensbourne College of Art, Chelsea School of Art and the Royal College of Art, Magda then embarked on a series of group exhibitions. Kitsch & cute, Magda's prints have a bitter sweet edge. 

---
BadTrip is a UK based mixed media artist best known for his 3D and resin sculptures. BadTrips style and influence comes from his previous life as a drum and bass and hip hop DJ back in the 90's to the early 2000's.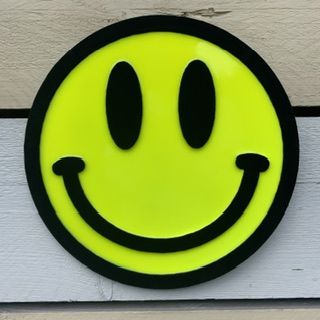 ---
Lauren Baker is a British contemporary multidisciplinary artist who exhibits internationally. Her work explores the fragility of life and the expansiveness of the universe. Passionate about environmental issues and sustainability, the artist uses light to express universal energies and aims to raise the vibration of love and connection within the world.


---
Tipped as an artist to watch in 2020, Lene is a Danish artist based in London, working from her studio in Crystal Palace, South London as a full-time visual artist and freelance graphic designer. Typography and grids drift in and out of her pieces creating haunting images and surprising messages. She often creates her work by incorporating unusual materials, often recycled.

---
Sir Peter Blake is a British pop artist, best known for co-creating the sleeve design for the Beatles' album Sgt. Pepper's Lonely Hearts Club Band & the cover of the Band Aid single "Do They Know It's Christmas?"One of the best known British pop artists, Blake is considered to be a prominent figure in the pop  art movement.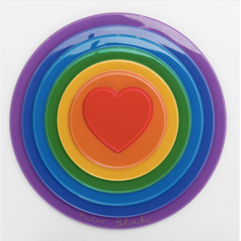 ---
Creating beautiful hand crafted linocuts & screen prints from his studio in Worcester, Chris Bourke started his career running the independent skate shop, Spine. Influenced by  tattoo imagery, religion/religious art, music, nature & politics,  he  designed the Poetry of The Deed album cover for Frank Turner.

---
A graduate of the Royal College of Art, Adam lives and works as an artist in Cambridgeshire. Since graduating from the Royal College of Art in 2006, Bridgland has used a diverse range of materials and working methods to pursue an incisive and often witty exploration of distinctively British sentiments. 


---
Dominic Bradnum is a visual & audio artist working in Brighton. Dominic pioneered the style of neon painting, creating  very distinctive, highly saturated images of neon lights in oil paint. Dominic manages to capture the flickering, incandescent qualities of neon light brilliantly through building up layers of paint on canvas.

---
Colin Brown has an established & ongoing record of research and creative practice. For over thirty years he has built up a strong international career profile, with regular exhibitions of his paintings throughout the UK, Europe and America. In his current work Colin pulls together random elements and fragments into closely controlled compositions.  

---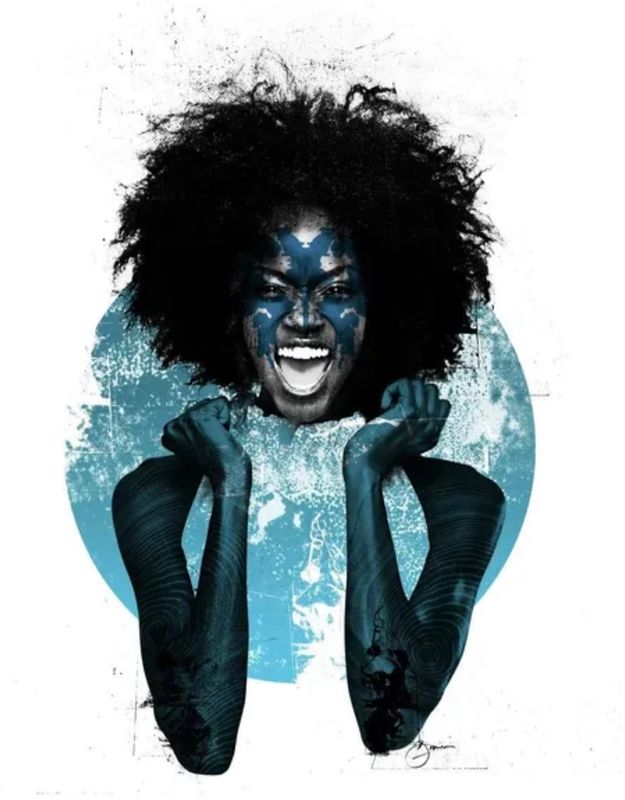 Gordon Brown is a Scottish artist & designer, best known for his depictions of strong women. With his Urban Punkz tag, he utilises a mixture of media, including photography, textures, ink marks, tags, graffiti, spray & ink. 
---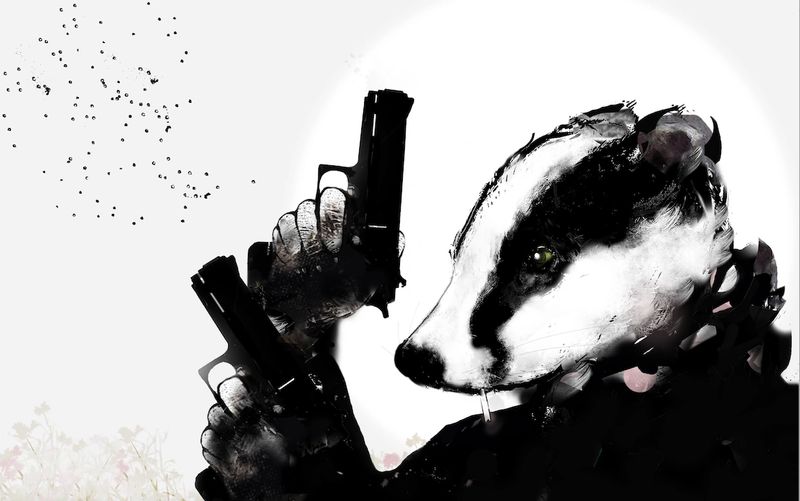 Gerry is part of a new generation of print-makers combining cutting-edge digital illustration and the time-honoured discipline of screen-printing. His work focuses on the relationship between people and iconic places.Buxton's prints are based on his photographs. By combining many photographs from the same location he captures much more than just a snap shot of a single moment of time. The final prints are an idealised version of the scene and capture a progression of time into one single image, charting the progress of different characters as they make their way through the scene.


---
A self taught artist, Scott has been developing his unique style of paintings since 2008. Unable to categorise his work into any specific genre, he happened upon the phrase 'Sui Generis'; Latin for 'of its own kind' or 'Unique in its characteristics'. This seemed fairly apt for his supercool sculptures!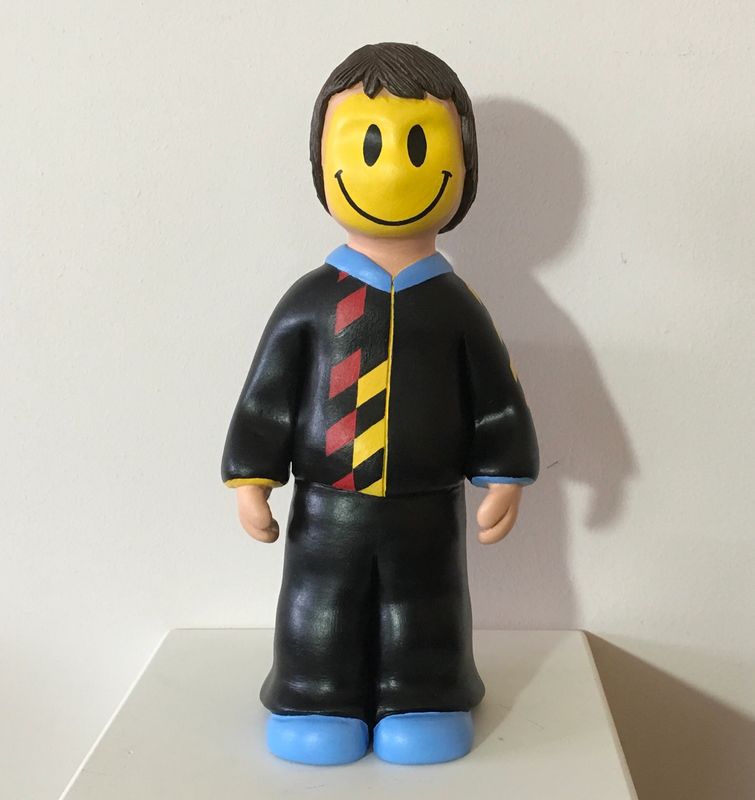 ---
Citing his main influences as a well spent youth dancing in disused warehouses and playing pixelated games, arl Cashman is a contemporary artist based in Devon, who creates stunning, vibrant geometric-based optical art.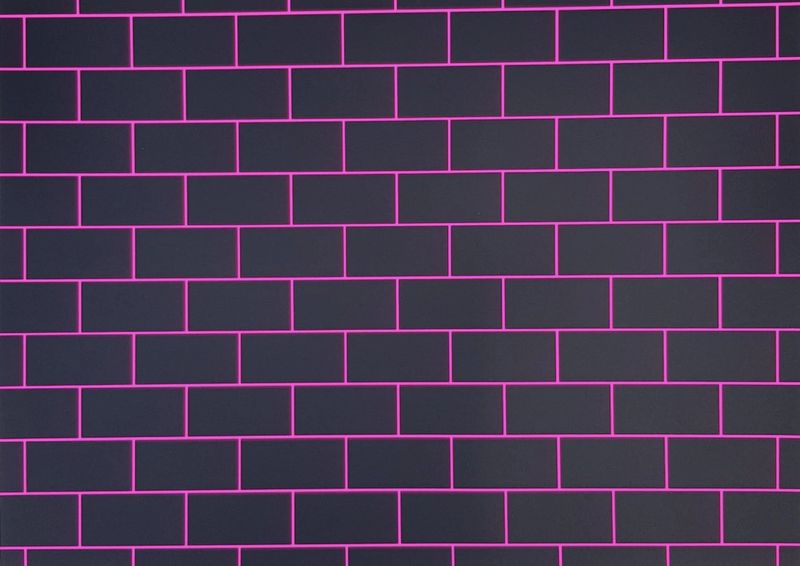 ---
Channel 138 is an all female underground urban print making collective. Under pseudonyms, the artists work together or separately on a series of unique prints which utilise screenprinting, painting, spray paint, graffiti markers, collage and other experimental mediums.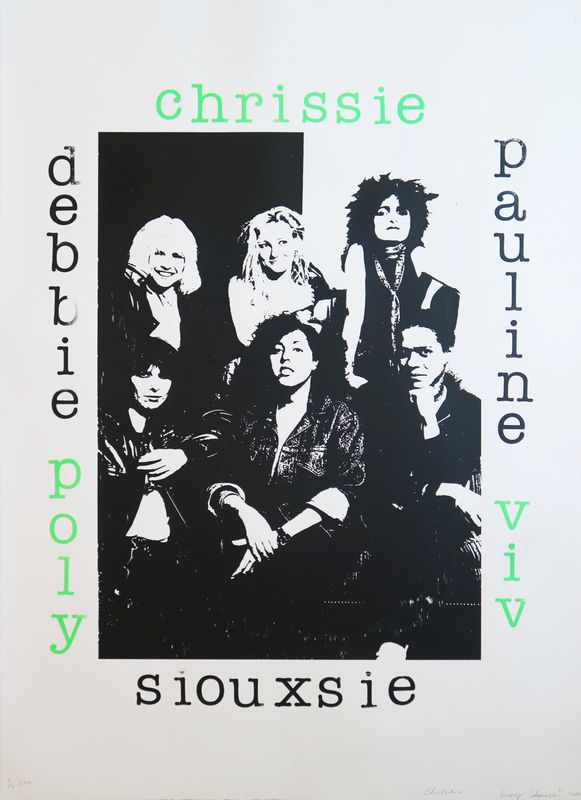 ---
Working incognito, Catman's identity remains a mystery. Their work is often politically charged or created as a social commentary. Much of his street art can be seen around Whitstable in Kent.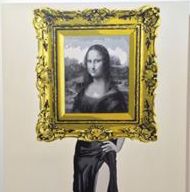 ---
Dan Lacey screenprints under the brand Colour Black. He works as an art director in advertising and screenprints at PrintClub London in East London whenever he can. His work doesn't take itself too seriously, if it can make you laugh, smile or think; happy days!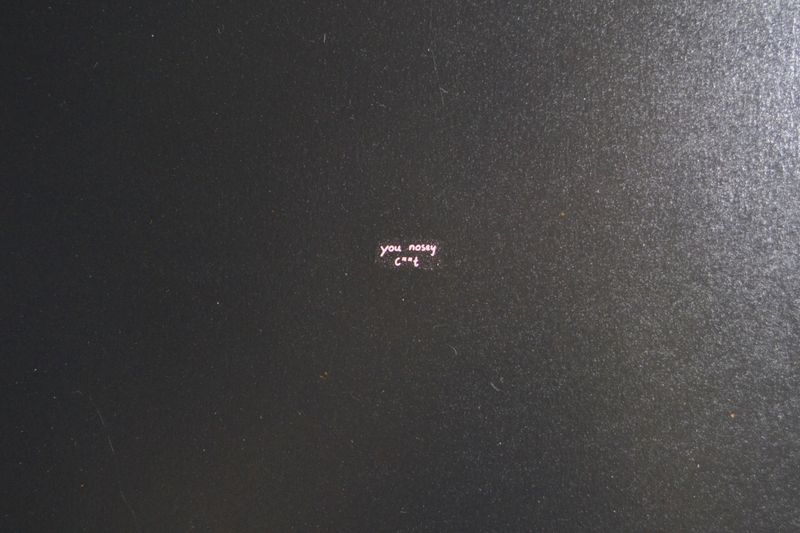 ---
After graduating in 2008, Gemma worked within the fashion industry as a print designer. Her contemporary style experimenting with pattern and texture has now been applied to her artistic practice. Her beautiful artworks have crossed from high street fashion labels to gallery walls, interiors and street art murals.


---
Artists Mike Snelle & James Golding have taken the art world by storm under the pseudonym, The Connor Brothers. They entered the art scene as fictional characters, Franklyn and Brendan Connor, American twins brought up within an extremist Christian cult known as 'The Family'. As children, the twins were deprived of access to information from outside of their commune. This ruse lasted until October 2014, when their true identities were revealed.

---
Liverpool based, [is an painter & illustrator who specialises in creating high impact contemporary urban art With influences such as Roy Lichtenstein and Henri de Toulouse-Lautrec, he creates bold, fresh artworks which often have a vintage vibe. We think you'll like them!!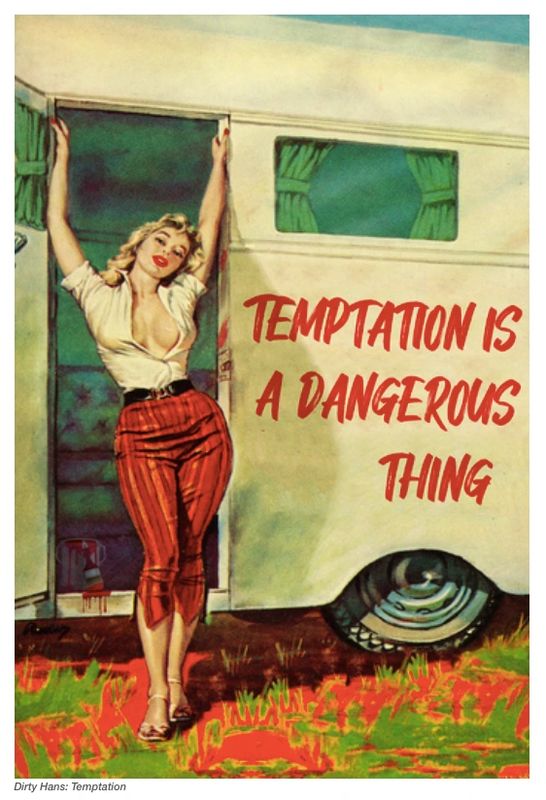 ---
Emily is an artist based in Newquay, Cornwall. She works in pen, ink, spray paint & print to create colourful work full of pattern and texture to represent the energy of a moment, inspired by memories from places she has visited on her world travels.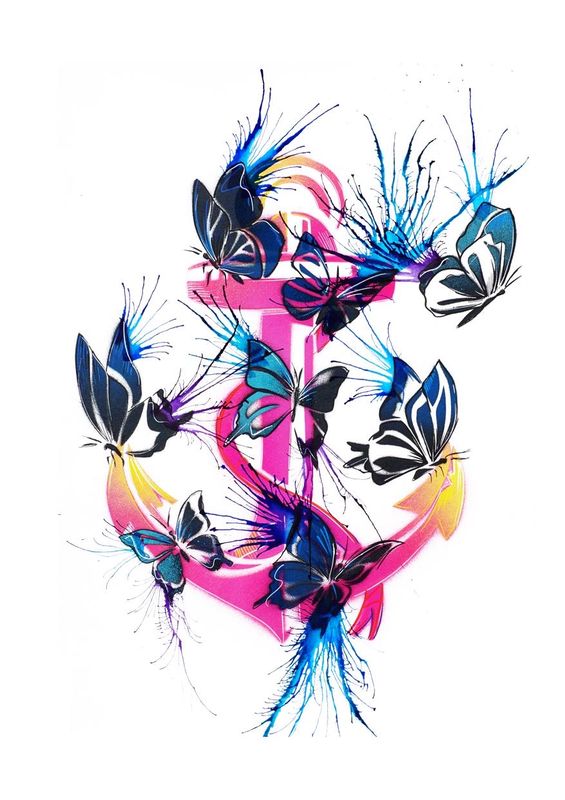 ---
Pop Art, Dada, Surrealism, Rock & Roll graphics have influenced John Dove & Molly White since they started working together is the late 1960s. Their "multiples" are a master class in screen prints, with simply stunning paper & the deepest inks.


---
Dusty O's works reveal a glimpse of his past experiences and lifestyle and mirror his likes, dislikes, foibles and eccentricities, dripping with contorted images of his reality as a performer and as a human being. Playing heavily on colour, whilst utterly dismissing their regular usage and norms, full of frenetic energy, vigor and spontaneous creativity.
Dusty O was one of the most visible and popular faces of Soho for a quarter of a century. As a performer, DJ, writer, fashion muse and club promoter he carved a career which took him all over the world leading to hundreds of magazine and television appearances and the soubriquet "Queen of Soho".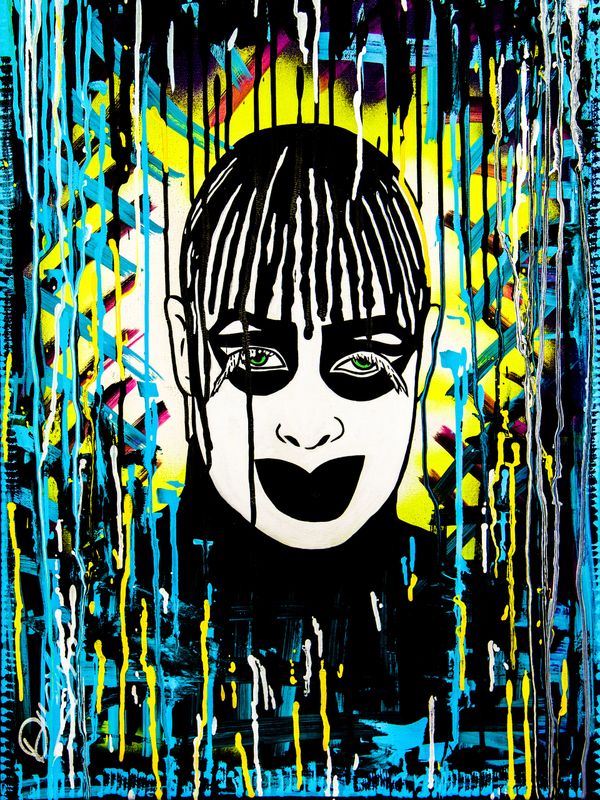 ---
Primarily a painter, Glasgow based Tinsel Edwards practice also includes printmaking, working with found materials, installation and public 'art stunts'.Tinsel's art responds to a wide variety of contemporary social and political issues whilst also referencing her everyday experience. Her paintings offer biting social commentary entwined with humour, emotion and honest autobiographical narrative.

---
Born in London, Ben Eine is one of the most successful street artists in the world and is regarded as a pioneer in the exploration of graffiti letterforms. Originally a graffiti writer, Eine started his career over 30 years ago, leaving his first tag all over London before developing his distinct typographic style.


---
British Artist and Film Director, Nick Egan, occupies a distinctive 'Rock Star' venerability in a popular culture that has felt his influence since the early days of the Punk Rock Revolution. Egan's stylistic vision helped shape the punk aesthetic and shook visual music and fashion culture all the way from The Clash to the present.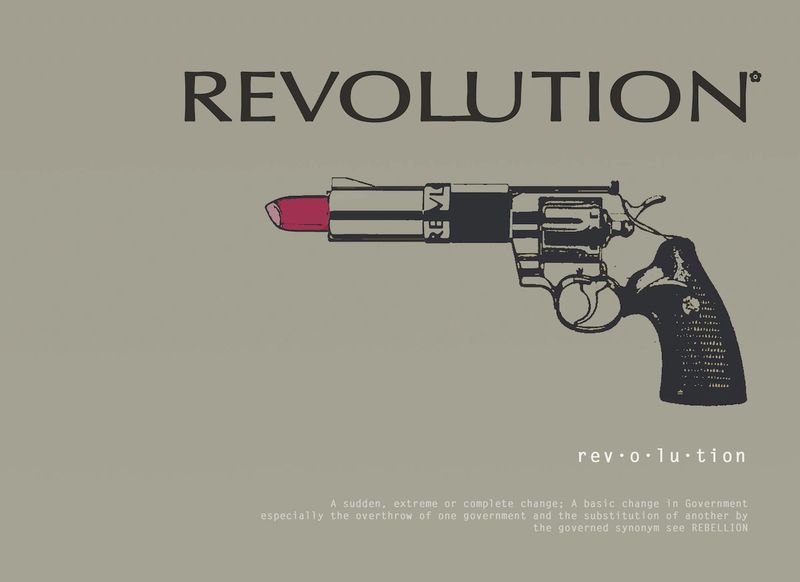 ---
Born in Singapore, brought up in a remote Welsh valley and now living in Macclesfield Gareth is an emerging mixed media artist whose work is gathering increased interest from contemporary art collectors.  Utilising a range of techniques from photography to digital to traditional pen and brush his work is influenced by childhood memories, vintage textiles, street art and obsessive attention to detail.  Unconstrained by the need to conform to traditional codes he employs whatever skills and materials needed to achieve the desired result.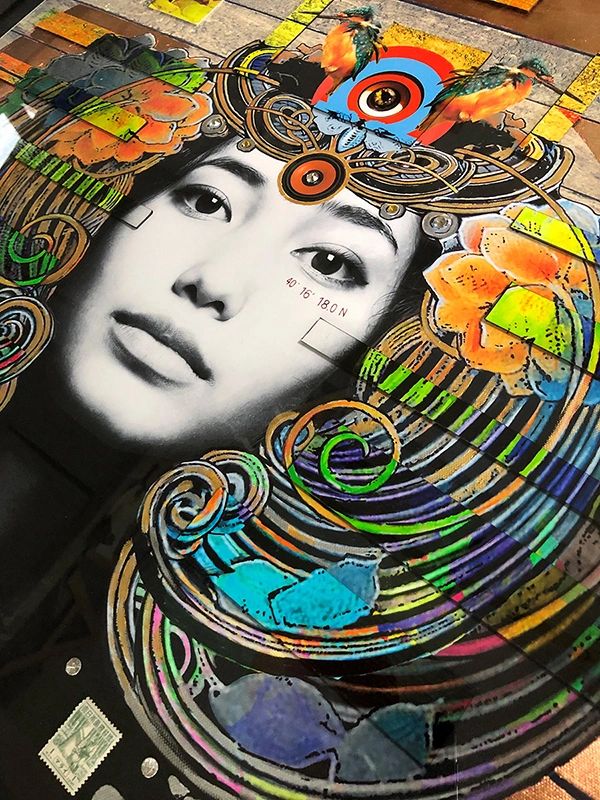 ---

---
Oli Fowler is an artist who specialises in screen-printing and illustration. Oli's artistic practice spans across various forms of graphic art and design, including printmaking, illustration, photography, and photomontage, and he frequently combines these different mediums in his creative process. He values experimentation from the earliest stages of work allowing for chance and deliberate mistakes to give direction for the finished piece.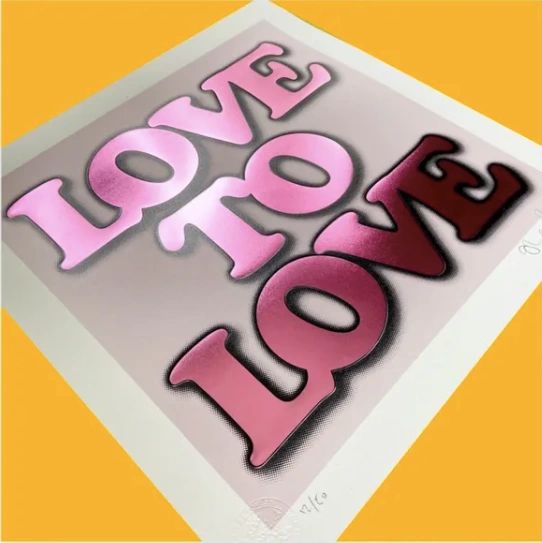 ---
Based in East London, Charlotte Gerrard produces beautiful, highly original animal paintings & screenprints. Her prints focus on feathered animals, primarily ducks. They are all one-offs or very small editions. There are some lovely hound prints too!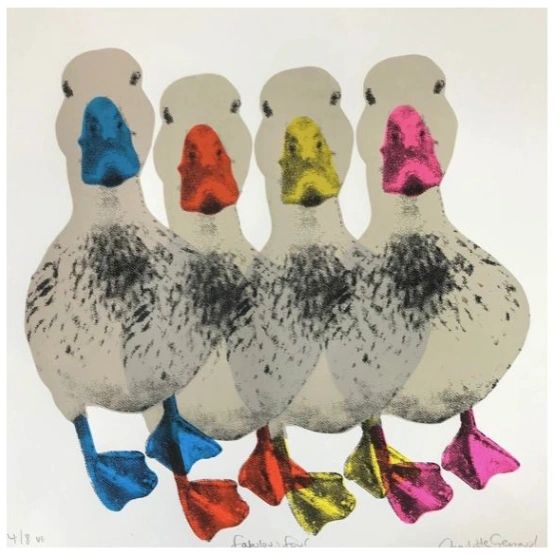 ---
Born in London to Norwegian parents, Magnus Gjoen grew up in Switzerland, Denmark, Italy as well as in the UK. As a contemporary artist Gjoen has exhibited worldwide and questions the notions of beauty by juxtaposing a range of styles and media, incorporating a street and pop aesthetic with a fine art approach. His pieces draw on history and allusion, using existing artworks or fragments from the past to create his own, contemporary aesthetic. 


---
Pam Glew is a contemporary British artist, known for her unique bleaching technique on vintage flags and fabric. Antique American quilts, brocade and old jeans are dyed black and painted freehand with mixed media paint. The portrait slowly develops in the painting process resulting in an image emerging from the textile. 


---
grAzie is a New Zealand born visual artist based in London. Her distinct style blends inspiration from fashion, music and pop and youth culture to create works that are impactful and evocative.  She repeatedly turns to a distinct colour palette bringing to life a series of bold and provocative pieces that merge underlying eelements of pop, street and abstract art.

Grow up is a father and son collaborative, launched during 'Lockdown 2020'. Jack Blamire and his Dad, Mark Blamire, base their work on graphic art, typography, stencils, mixed media, fluorescent ink and profanity. "We're inspired by the intense pressure on teenagers (and immature adults) to grow up and acknowledge the impact everyday life can have on mental well-being".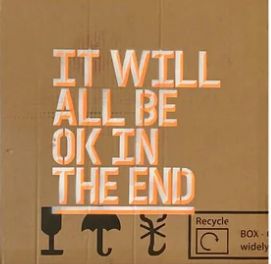 ---
As an accomplished and inventive screen printer, Martin eschews photographic & digital techniques, hand painting his stencils directly onto the screen to create his unique screen prints. Martin's work is created at his studio in South London.


---
David graduated from the Glasgow School of Art with a Fine Art Photography (BA Hons) degree and has been establishing himself as a respected professional photographer and artist ever since. He specialises in long-exposure photography (the art of 'Light Painting') as well as macro photography (my 'Little People' and Toy series).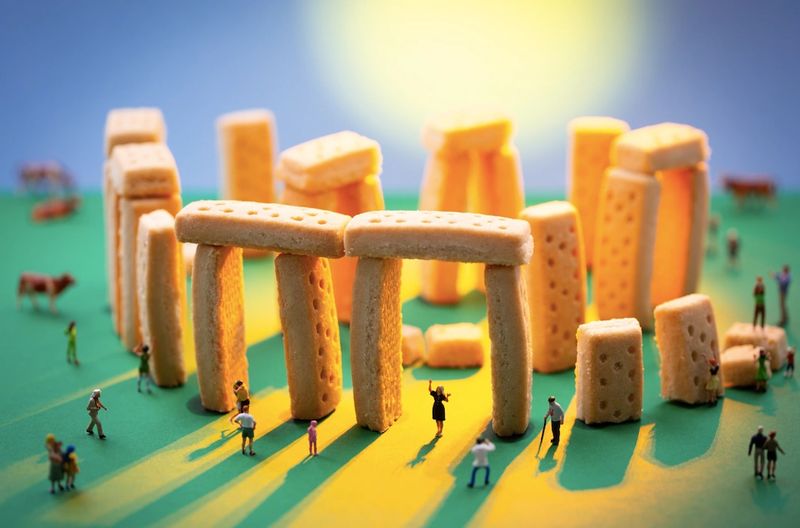 ---
Glasgow based, Steven perfected his 3D collage & print technique during a spell in Canada. 

---
Henry Hate is a London based  visual artist & tattoo artist whom works from  both his tattoo studio in Shoreditch East London, and his art studio in Bermondsey south east London. Henry Hate's work reflects his fascination with Sin & Salvation, Damnation & Redemption, Consumption and Corruption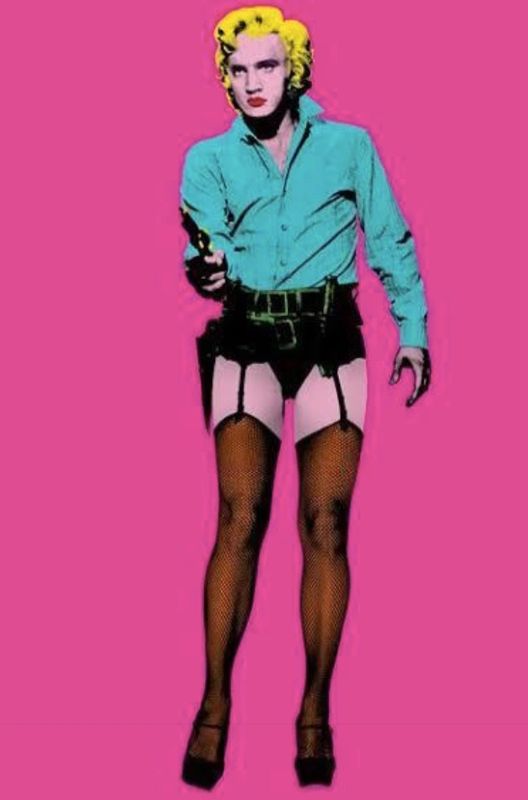 ---
Haus of Lucy is a contemporary multi-media artist and graphic designer. Having graduated from the University of Derby, Haus of Lucy is less defined by her formal art training than by her loose, creative approach & varied influences, which include Pop Art & the Punk music scene. Responding to contemporary culture, Haus of Lucy's art subverts the everyday and the banal.


---
After studying graphics at college Antony, under the name H, teamed with partner Pez and quickly rose to become one of the foremost artists in the late 80's Rave scene. With this growing popularity there became a constant demand for bespoke commissioned murals and paintings. These works challenged H's skills to explore new directions in medium and style, providing a great foundation for what lay ahead.

---
Keith Haynes is a contemporary artist whose work is driven by a passion for music and design. Nostalgic and playful, Haynes has carved out a contemporary Pop Art niche, blending subject and object through his use of culture 'clutter' - button badges, album covers, and vinyl all feature heavily in his original artworks. With his flare for design, Haynes creates work of striking visual acuity, playing with texture, colour, and composition to generate an eye-catching aesthetic. 



---
Wendy grew up in the 80's and her work is influenced by Fashion, Pop Culture, Advertising and the growing visual media of the age (Vogue, The Face, I.D, MTV & Cosmopolitan). Her spirit for fashion, style and identity, remaining sustainable in her approach sees her mixing traditional materials with unconventional consumer related glossy magazines, make-up, nail-polish, receipts, tags, old clothing and other throw-away effects in her fusion of painting and collage based compositions.

---
Damien Hirst was born in 1965 in Bristol and grew up in Leeds. In 1984 he moved to London, where he worked in construction before studying for a BA in Fine Art at Goldsmiths college from 1986 to 1989. He was awarded the Turner Prize in 1995.
Since the late 1980's, Hirst has used a varied practise of installation, sculpture, painting and drawing to explore the complex relationship between art, life and death. 


---
The London based artist Illuminati draws on his punk roots and lifelong passion for rock music, its attitude, articulation and cultural dynamism. Using vintage and historic flags, clothing and distressed materials which he crowns with neon and in doing so  brings new life to these lost materials and phrases.Every neon art piece is hand blown to the highest standard and created in Illuminati's west London studio.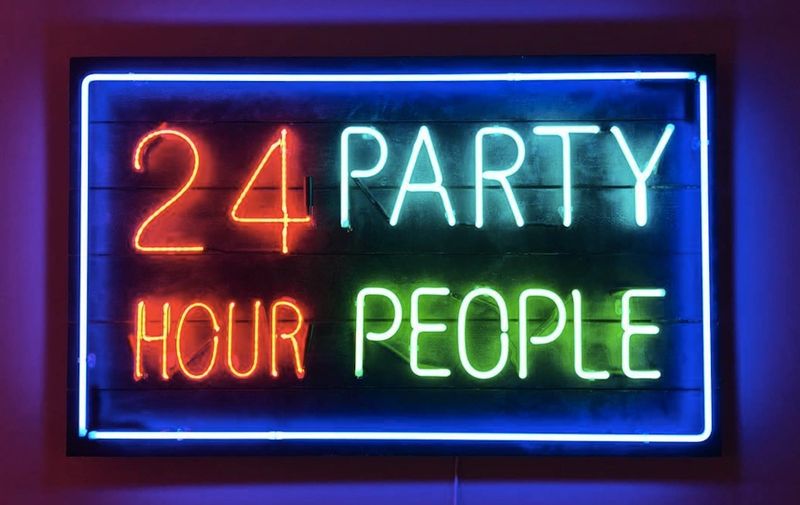 ---
INKCANDY was founded by London based graphic designer Dave Young. His prints combine a love of both film and design. All screen prints are produced to a strict edition, signed and numbered by the artist.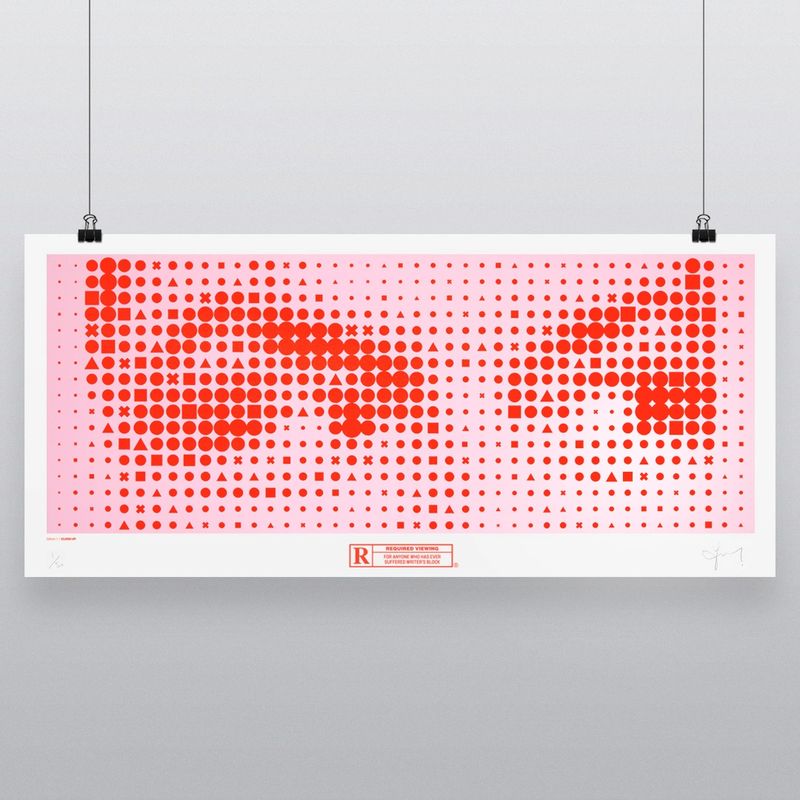 ---
This artist is one of the most notorious and prolific graffiti writers in UK history to emerge out of the 80's Bristol scene. Painting alongside 3D, Crime Inc, Nick Walker and Banksy, in 1989 the 'Kingpin' was arrested as the head of 72 other writers in the UK's largest ever Graffiti bust, Operation Anderson and went on to come 2nd in the 1989 world street art championships. Since then his work has been keenly sought by worldwide collectors.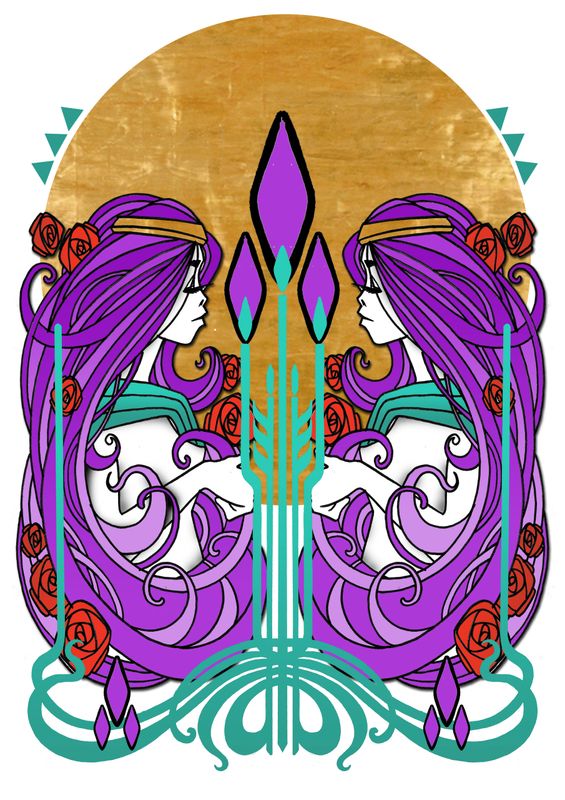 ---
Bricoleur, agent provocateur, wordsmith, artist, hoaxer, and collaborator, Brian Jones  spent five years studying art and art history, gaining a degree in Fine Art at Liverpool Polytechnic. During his time there he was was tutored by Jamie Reid. Subsequently he began assisting and collaborating with Jamie Reid on various projects, exhibitions & events.

---
Urban artist & trainspotter

---
K-GUY has bombarded the urban art scene with his incisive observations & visual comments about life in 21st century. He often uses discarded trash and found objects as the basis or medium for his work or degrades his imagery on purpose to add depth and texture. He has added a fresh slant with his thought provoking street installations which have attracted worldwide media coverage. 



---
With an insatiable curiosity for oddities and irregularities in life, Heath's eyes are always open finding new things. Born in Australia, Heath quickly took flight to explore the world in his early 20's. During that time he worked at the forefront of design, working for many of the world's leading advertising and branding agencies. His debut collection drew inspiration from his commercial art background & urban art. His approach follows the practice of design thinking, with a focus on creating simple, iconic and memorable pieces. Within the, often lurid colour, artwork he tries to distill subtle but often subversive themes.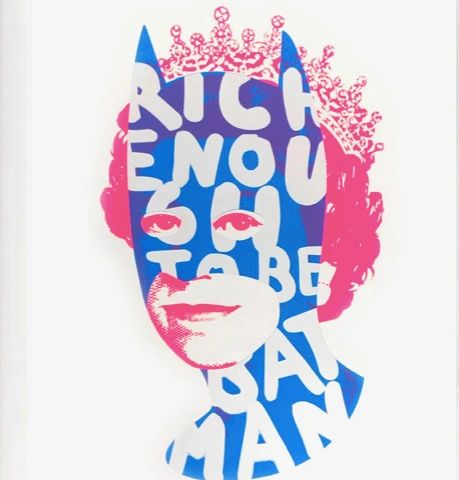 ---
Generally considered one of the most provocative artists of his generation, Hayden's work often critiques social media, popular culture & world politics.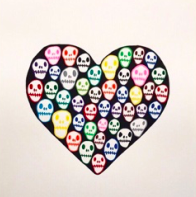 ---
Kid-B Art is the brainchild of Dj B-Trix Kiddo. Combining her passion for street art with her favourite beats in a collection of original premium quality fine art prints.
---

For the past decade M.K.Komins has been passionately committed to the pursuit of created excellence. Based in Philadelphia, they drew inspiration from the politically vibrant collect consciousness of its artistic community. Their work uses hyper stylised, boldly saturated colours to explore the worlds of humanity & culture.


---
Wildy creative, Ralf Laurenson studied art in London & has since had a long and illustrious career in the arts. He's on a quest for visual stimulation and much of his ideas come to life in the wee small hours. Ralf draws, illustrates & designs using an array of techniques: traditional using paper & pens, photography & digital manipulation.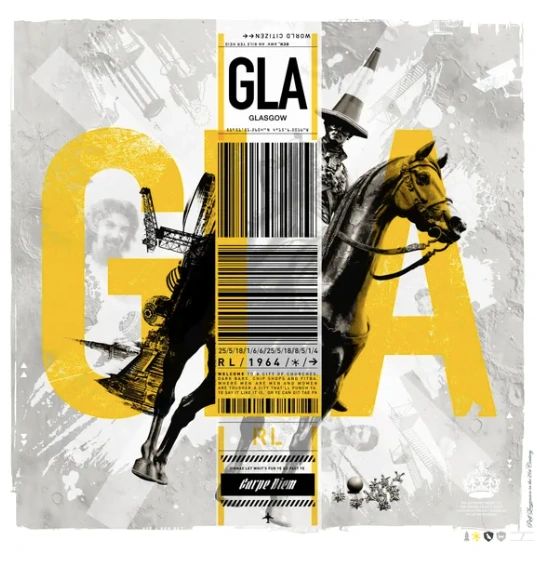 ---
Jayson Lilley is a contemporary British artist recognised for producing paintings of urban scenes and iconic architecture of the United Kingdom. Using gold, silver & copper leaf his artworks have a true warmth, real showstoppers.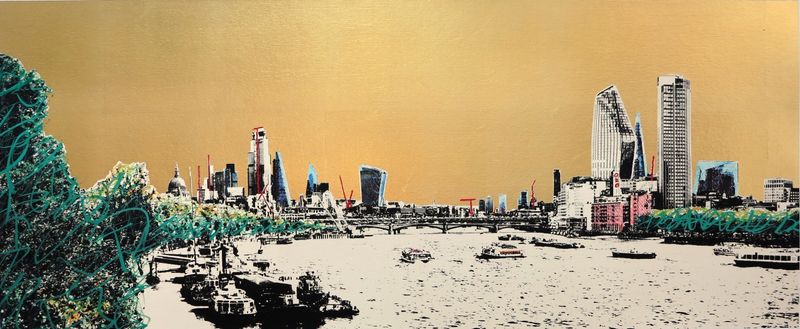 ---
Living & working in the north east of England, Lusky produces historically & politically motivated work which is designed to challenge the general status quo and nonsense we are continually fed on our news channels in the west. Working with canvas in oil and acrylic he also paints satirical pieces on US American dollar bills.