Best known for his commercial artistic direction, Alleyne produces sharp, clean graphic prints.

---
Born & raised in Glasgow, Alky is inspired by familiar images which he then marks with his characteristic twist.

---
Australian artist Tim Andrew is best known for his 'Kittens' print series. His Kittens have adorned large scale & interactive wall installations across Sydney, Melbourne & Canberra. 

---
Alabama based Butch Anthony's  artistic spirit sees him apply his talents to a number of different modes and mediums, and he calls his specific genre of work "intertwangelism" - an ism of his own creation.


---
After training at Ravensbourne College of Art, Chelsea School of Art and the Royal College of Art, Magda then embarked on a series of group exhibitions. Kitsch & cute, Magda's prints have a bitter sweet edge. 

---
Lauren Baker is a British contemporary multidisciplinary artist who exhibits internationally. Her work explores the fragility of life and the expansiveness of the universe. Passionate about environmental issues and sustainability, the artist uses light to express universal energies and aims to raise the vibration of love and connection within the world.

---
Tipped as an artist to watch in 2020, Lene is a Danish artist based in London, working from her studio in Crystal Palace, South London as a full-time visual artist and freelance graphic designer. Typography and grids drift in and out of her pieces creating haunting images and surprising messages. She often creates her work by incorporating unusual materials, often recycled.

---
Sir Peter Blake is a British pop artist, best known for co-creating the sleeve design for the Beatles' album Sgt. Pepper's Lonely Hearts Club Band & the cover of the Band Aid single "Do They Know It's Christmas?"One of the best known British pop artists, Blake is considered to be a prominent figure in the pop  art movement.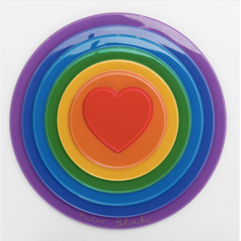 ---
Creating beautiful hand crafted linocuts & screen prints from his studio in Worcester, Chris Bourke started his career running the independent skate shop, Spine. Influenced by  tattoo imagery, religion/religious art, music, nature & politics,  he  designed the Poetry of The Deed album cover for Frank Turner.

---
A graduate of the Royal College of Art, Adam lives and works as an artist in Cambridgeshire. Since graduating from the Royal College of Art in 2006, Bridgland has used a diverse range of materials and working methods to pursue an incisive and often witty exploration of distinctively British sentiments. 


---
Lucy Bryant is a contemporary multi-media artist and graphic designer. Having graduated from the University of Derby, Bryant is less defined by her formal art training than by her loose, creative approach & varied influences, which include Pop Art & the Punk music scene. Responding to contemporary culture, Bryant's art subverts the everyday and the banal.

---
Dominic Bradnum is a visual & audio artist working in Brighton. Dominic pioneered the style of neon painting, creating  very distinctive, highly saturated images of neon lights in oil paint. Dominic manages to capture the flickering, incandescent qualities of neon light brilliantly through building up layers of paint on canvas.

---
Colin Brown has an established & ongoing record of research and creative practice. For over thirty years he has built up a strong international career profile, with regular exhibitions of his paintings throughout the UK, Europe and America. In his current work Colin pulls together random elements and fragments into closely controlled compositions.  

---
Gerry is part of a new generation of print-makers combining cutting-edge digital illustration and the time-honoured discipline of screen-printing. His work focuses on the relationship between people and iconic places.Buxton's prints are based on his photographs. By combining many photographs from the same location he captures much more than just a snap shot of a single moment of time. The final prints are an idealised version of the scene and capture a progression of time into one single image, charting the progress of different characters as they make their way through the scene.


---
A self taught artist, Scott has been developing his unique style of paintings since 2008. Unable to categorise his work into any specific genre, he happened upon the phrase 'Sui Generis'; Latin for 'of its own kind' or 'Unique in its characteristics'. This seemed fairly apt for his supercool sculptures!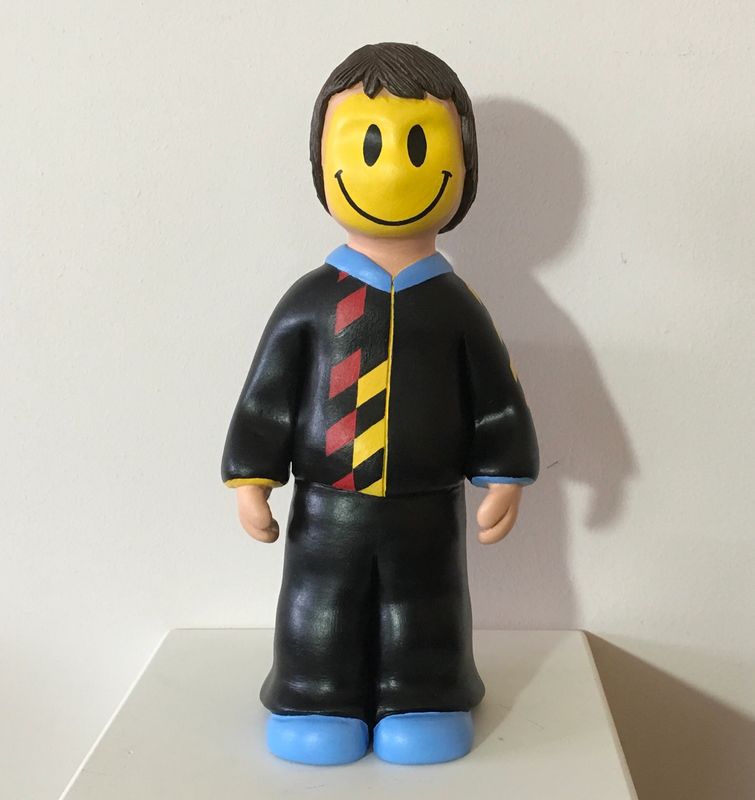 ---
Citing his main influences as a well spent youth dancing in disused warehouses and playing pixelated games, arl Cashman is a contemporary artist based in Devon, who creates stunning, vibrant geometric-based optical art.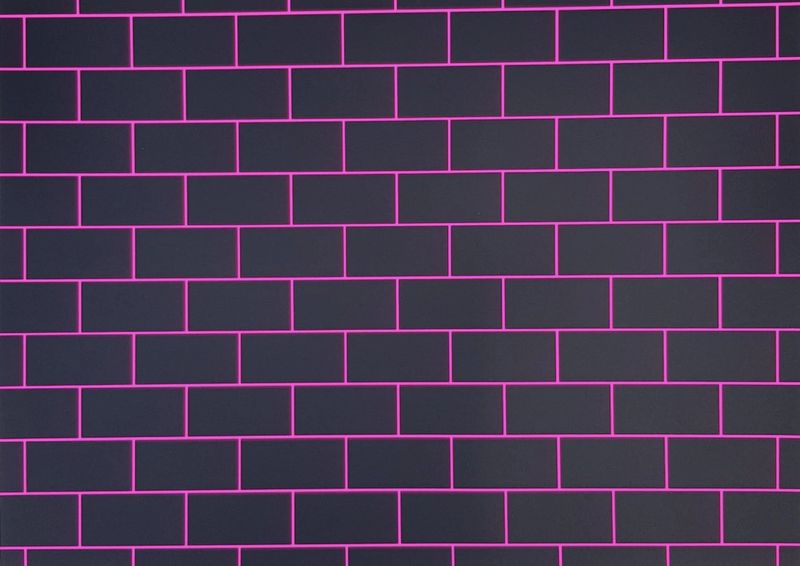 ---
If you've ever visited Brighton, you may well have seen Brighton based Cassette Lord's work covering the green electrical junction boxes around the city. Influenced by the pop art aesthetic, his bright, cheery pieces are great fun.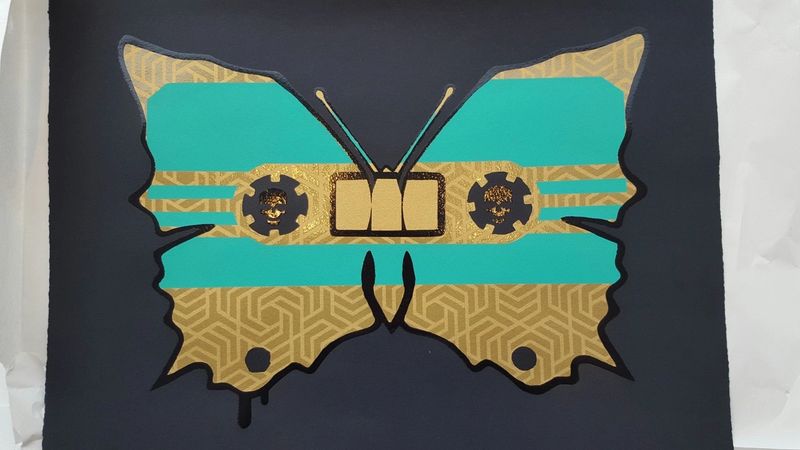 ---
Working incognito, Catman's identity remains a mystery. Their work is often politically charged or created as a social commentary. Much of his street art can be seen around Whitstable in Kent.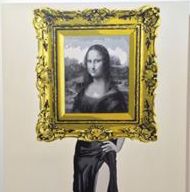 ---
After graduating in 2008, Gemma worked within the fashion industry as a print designer. Her contemporary style experimenting with pattern and texture has now been applied to her artistic practice. Her beautiful artworks have crossed from high street fashion labels to gallery walls, interiors and street art murals.

---
Artists Mike Snelle & James Golding have taken the art world by storm under the pseudonym, The Connor Brothers. They entered the art scene as fictional characters, Franklyn and Brendan Connor, American twins brought up within an extremist Christian cult known as 'The Family'. As children, the twins were deprived of access to information from outside of their commune. This ruse lasted until October 2014, when their true identities were revealed.

---
Emily is an artist based in Newquay, Cornwall. She works in pen, ink, spray paint & print to create colourful work full of pattern and texture to represent the energy of a moment, inspired by memories from places she has visited on her world travels.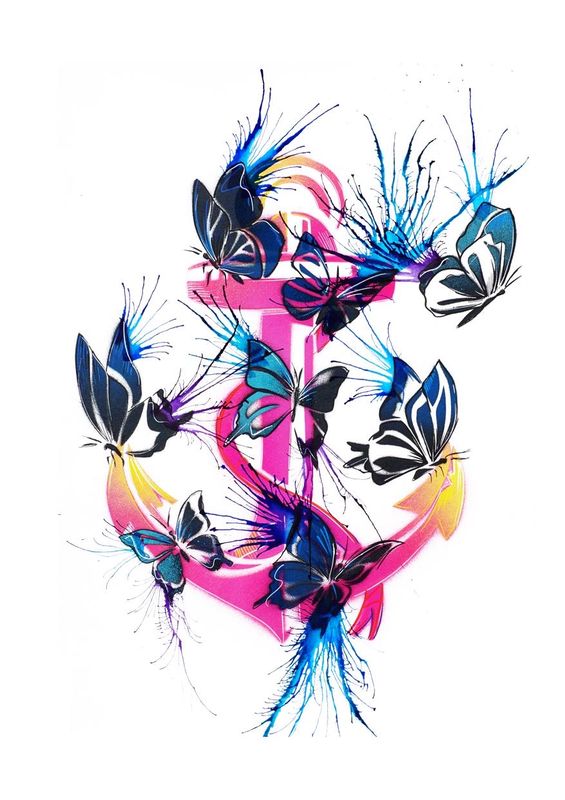 ---
Pop Art, Dada, Surrealism, Rock & Roll graphics have influenced John Dove & Molly White since they started working together is the late 1960s. Their "multiples" are a master class in screen prints, with simply stunning paper & the deepest inks.

---
Mike Edwards is one of the pioneers of contemporary Typographic Art. In the Word Paintings - or Text Portraits - each single letter is rendered in a separate colour. When viewed from a distance the letters merge to create an image with a photographic-like quality. 


---
Primarily a painter, Glasgow based Tinsel Edwards practice also includes printmaking, working with found materials, installation and public 'art stunts'.Tinsel's art responds to a wide variety of contemporary social and political issues whilst also referencing her everyday experience. Her paintings offer biting social commentary entwined with humour, emotion and honest autobiographical narrative.

---
Born in London, Ben Eine is one of the most successful street artists in the world and is regarded as a pioneer in the exploration of graffiti letterforms. Originally a graffiti writer, Eine started his career over 30 years ago, leaving his first tag all over London before developing his distinct typographic style.

---
Australian contemporary artist Ben Frost is best known for his bold, irreverent Pop Art. His instantly recognisable take on pop culture twists up everyday iconography from the world's biggest brands. Subverting meaning and messages from the mainstream media, Frost's scything commentary on advertising, entertainment and politics is both confronting and controversial.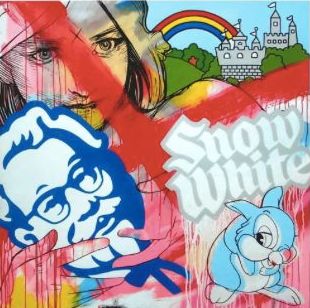 ---
Gareth is currently best known for his artworks 'My Father's Books'. Each book is represented as a delicate hand cut swallowtail butterfly and is finished with a varnish or crushed glass. The butterflies are laid on textured Bainbridge mounts then mounted between two frames chosen to represent the specimen cases you may find in the Natural History Museum.His latest series, 'Geisha', presents exciting, surreal, yet calm and captivating images.  Drawing inspiration from a childhood 2000A.D. comic obsession and a classics degree, the blend of vintage, retro and contemporary is clear to see.  He uses a mix of photography, digital techniques, hand applied finishes as well as traditional pencil and brush work to achieve the finished pieces. 

---
Christian Furr won recognition of his enormous talent early in his career. At just 28 he was the youngest artist commissioned to paint an official portrait of Queen Elizabeth II. Today Christian focuses on keeping oil paint a fresh contemporary medium, and is continually interested in the exploration of new concepts. Christian examines everyday objects looking to reach the essential nature of his chosen subject, be it  a flower, a still-life or a measure of cheese.


---
Based in East London, Charlotte Gerrard produces beautiful, highly original animal paintings & screenprints. Her prints focus on feathered animals, primarily ducks. They are all one-offs or very small editions. There are some lovely hound prints too!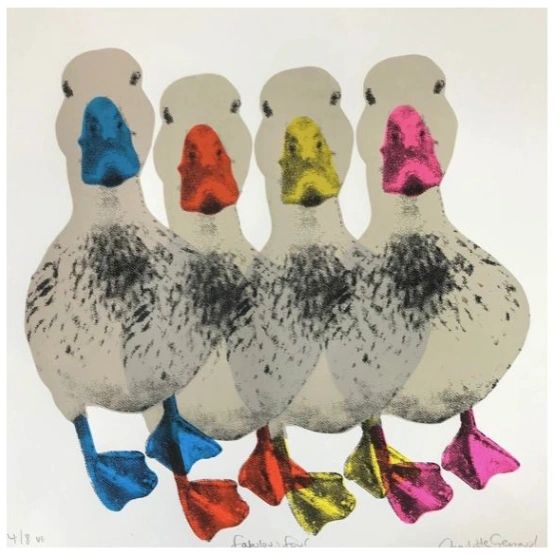 ---
Born into a family of Cornish pirates &  smugglers Emma developed an obsession with treasures early on in life. She creates painstaking artworks out of miniature hand-crafted components, often involving precious and curious materials. Emma worked for Damien Hirst for a total of 7 years, including the installation & exhibition of his infamous "For The Love of God" diamond encrusted skull at it's UK unveiling in London. 

---
Born in London to Norwegian parents, Magnus Gjoen grew up in Switzerland, Denmark, Italy as well as in the UK. As a contemporary artist Gjoen has exhibited worldwide and questions the notions of beauty by juxtaposing a range of styles and media, incorporating a street and pop aesthetic with a fine art approach. His pieces draw on history and allusion, using existing artworks or fragments from the past to create his own, contemporary aesthetic. 

---
Pam Glew is a contemporary British artist, known for her unique bleaching technique on vintage flags and fabric. Antique American quilts, brocade and old jeans are dyed black and painted freehand with mixed media paint. The portrait slowly develops in the painting process resulting in an image emerging from the textile. 

---
As an accomplished and inventive screen printer, Martin eschews photographic & digital techniques, hand painting his stencils directly onto the screen to create his unique screen prints. Martin's work is created at his studio in South London.


---