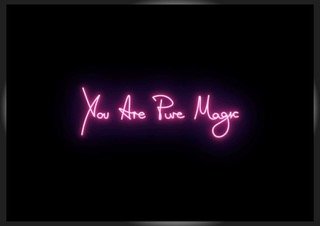 Lauren Baker is a British contemporary multidisciplinary artist who exhibits internationally. Her work explores the fragility of life, energy-fields, the after-life and other dimensions. She's created installations at Tate Britain and The V&A, ran an art workshops at Tate Modern and directed the windows of Selfridges. Passionate about animals and conservation, Lauren is an ambassador for Save Wild Tigers.

Horace's influences are diverse and range from the Pop Art paraphernalia of artists such as Peter Blake, Andy Warhol and Robert Indiana. His giant 'cassette' paintings fit into the Pop Art genre, with an emphasis on the cassette itself as an icon in terms of its place in musical and cultural history. Each one represents a band/song which has stood the test of time and become a classic in the pop genre and the recording studio in which it was produced. Many of those studios no longer exist so each cassette is meticulously researched to give accurate information.
Christian Furr won recognition at just 28, when he became the youngest artist commissioned to paint an official portrait of Queen Elizabeth II.
Christian worked closely with the late Chris Bracey, introducing stronger & brighter hues into his work
Like an earlier generation that included Lucien Freud and David Hockney, Christian examines everyday objects and human emotional connections with equal interest, looking to reach the essential nature of his chosen subject, be it a member of the royal family, an enigmatic couple, a flower, a still-life or a measure of cheese.
Twins Franklyn & Brendan Connor were brought up within a secretive and highly controversial cult known as 'The Family'. Born out of the hippy movement in 1968 and founded by David Berg 'The Family' was an extreme Christian cult whose members believed in something called 'The System'. Other children brought up within the cult include the actors River and Joaquin Phoenix.
As children the twins were deprived of access to information from outside of their commune. Without access to mainstream media their knowledge of the world was limited to the teachings and interactions they gained from other cult members. At sixteen the boys turned their backs on The Family and ran away from home. After several years riding the freight trains they settled in the Brooklyn area of New York.
Having been starved of information for so many years Franklyn and Brendan were initially overwhelmed by the outside world but soon developed an insatiable curiosity and a remarkable appetite to learn. They developed a system whereby each of them would read, watch and discover things independently and then share them with one another via a series of notebooks and sketchpads. This interaction developed into making art together, a process they describe as 'trying to make sense of the world.' Their often humorous work is steeped in references to both historical and popular culture and presents an almost anthropological view of contemporary western society.
Now in their early twenties the twins split their time between New York and Missouri.
*the connor brothers are fictional characters created by the artists known as the connor brothers

Carl makes work that sits on that fine, fine line between comedy and tragedy. Animals pretending to be other animals who use found objects with a splash or two of paint. Alongside is a another body of work titled Dripsters, bold and colourful animals with their clear markings reduced down to individual drips of paint, which appear barcode like in their simplicity.

Charles Uzzell-Edwards is the graffiti & street artist best known as Pure Evil. Born in South Wales,
Pure Evil studied fashion and graphics in London before moving to California for 10 years. Pure Evil has exhibited his works worldwide. The Pure Evil moniker is ironic. He is a lovely man.
Born in London, Keith's work is a playful and unapologetically nostalgic exploration of popular music culture. His work is noteworthy for his choice of materials, creating pieces from the 'clutter' of pop culture – button badges, CD's or vinyl records. Whether it's a graphically iconic portrait, a song lyric or a map, each piece is created from original vinyl records chosen to enhance the subject matter.
"My introduction to art was through graphic designers like Jamie Reid and Barney Bubbles whose work I collected on record sleeves, t-shirts, badges, anything that I could lay my hands. These were the people that inspired me".
David combines traditional printmaking techniques with a modern approach to create dynamic and vibrant artwork. The bulk of the prints that he produces are made via long-established processes such as block & screen-printing, occasionally incorporating collage into his work.
He is influenced by popular culture, cult movies and Pop Art in particular, which is evident in his extensive and exciting range of prints. Having studied art and design at the prestigious Central Saint Martins, Studwell joined a printmaking studio in West London. He has exhibited in The London Print Studio where he makes the majority of his work, as well as showing in other galleries in London and San Francisco. His work has also been published in National newspapers.

Studwell often uses figures that are synonymous with certain eras, particularly the swinging sixties. Icons such as Marilyn Monroe, Steve McQueen and Elizabeth Taylor all crop up in his prints, evoking a strong sense of nostalgia. He borrows images of these timeless stars and reinvents them by incorporating his own unique style during the creative process. Studwell's bold and vividly coloured prints bring elements of the past into the present.
Terry Pastor, artist & print maker is probably best known for his iconic album artwork for David Bowie's Hunky Dory and Ziggy Stardust.
His credits also include album covers for the Beach Boys, Alex Harvey, The Sweet, Carl Palmer, Soft Machine and many other artistes, along with book covers for best-selling authors Arthur C Clark, Jeffrey Archer, Mickey Spillane, Colleen McCullough, Len Deighton, Brian Aldiss, Michael Crichton, Ed McBain and Leslie Thomas.
He has won many citations including two prestigious Art Director of America awards.
His paintings feature in private collections around the world, including those of Roman Polanski, Roman Ford Coppola ( the son of Francis Ford Coppola) Status Quo, Gary Kemp ( Spandau Ballet ) and Chris Farlowe.
Exhibitions of work in London, New York, Munich, Amsterdam and The British Contemporary Art exhibition in Sweden which included the work of Francis Bacon and Peter Blake.
A graduate of the Royal College of Art, Adam has exhibited widely in the UK, America, Europe and Asia. The British Museum, the V&A, UBS, Boeing and Debbie Harry are just some of the collectors of Adam's work. In July 2009 Adam was awarded his first major public art commission by Commissions East. He has since gone to complete a number of important projects, including work for YouTube, Google, Heal's, Airnimal bikes, SmartLIFE, Jacuzzi and Eastern Pavilions.
Brian now concentrates on his own artworks after working on and off with Jamie Reid (Sex Pistols graphic designer) for almost twenty years as both his assistant and exhibition designer. Current preoccupations include exploring the notions of cultural identity, and social commentary on issues ranging from national and world events, to concerns about climate change. Brian wants to create a new 'Pop' or 'folk' art that will resonate with those who would not normally visit galleries.
Russell is an award winning newspaper designer and journalist living and working in London. His work reflects 25 years in the tabloid industry.
His use of colour, production techniques and choice of images stem from the golden days of the red top press... when stars were really stars, when news was really news and when the best pictures and the best stories made the best front pages.
His work features Iconic images that deserve to be seen again, with bold colours that leap off the page plus the odd cheeky one liner to make you smile.
Shuby uses print, collage, paint and photography to create original images that revel in absurdity, kitsch and irony. Her inspiration often comes from chance finds in charity shops, which are then humorously altered with motifs such as bunnies and bananas; the end results cheerfully subverting portraits and images both public and anonymous.
Shuby has made a large amount of street art mainly in the form of paste ups. An early poster featured a lady holding a big banana in which rows of ladies wave comedy bananas in the air. Since then Shuby has used the banana motif throughout her studio work and on the street, and it has become a naughty but innocent calling card- instantly recognizable and intrinsically humorous.
London based, Stewy's work can be seen in London, Birmingham, Manchester, Bristol, Hastings & Margate. Stewy is currently working on a series of British icons and a series of images representing the A-Z of British Indigenous Animals.
The Strange Case Company showcases the collective work of BAFTA and RSA award winning designers Jamie Durrant and Wayne Coley. Established in 2009, they playfully blend striking imagery with counterintuitive juxtapositions and intricate, fine details.

In 2015 Twinkle took part in both the London and Margate legs of the Art Car Boot Fair with her collaborative interactive work 'Clowns of Jestminster' with Tinsel Edwards. She has also taken part in the widely publicised exhibition Big Deal No5. Previous Solo exhibitions have been held at The Pure Evil Gallery and Bristol's Steal From Work. Her work was also featured in-store in Selfridges on Oxford St. Twinkle has also been a Celeste Art prize finalist and an Aesthetic Art Prize Longlister.
The artist has been interviewed on Resonance Radio and featured and interviewed in Zeitgeist Magazine, Dazed and Confused, Spain's El Pais newspaper, Metro Newspaper, Plus1 Magazine, Amelia's Magazine amongst others.

Collaborations with Tinsel Edwards on other projects include co-curating exhibitions, including Vyner Street's Cultivate Gallery and Redchurch Street's Outside World gallery. The duo also stage public art events such as The Bank of Twinkle and Tinsel where the public are encouraged to leave their thoughts about the current financial crisis on bespoke banknotes.
Three people, One Toaster image, Everywhere. Since 1999, before the term 'Street Art' existed, three people have placed their Toaster image all over the world. On stickers, posters, using stencils and on banners the image has appeared on streets, at music festivals, in sports stadiums and on museum walls. 15 years on from it's conception, the 'project' continues with the Toaster being placed both in it's purest form and in various abstracted states.
Lene Bladbjerg is a Danish artist based in London. She was born in Denmark in 1974, but grew up in Brussels, Belgium. The multinational environment prompted Lene's passion for exploring new countries and cultures, which has influenced her work as an artist.​ Lene Bladbjerg's work is influenced by her background as a graphic designer. Typography and grids drift in and out of her pieces creating haunting images and surprising messages. Her work can be very thought-provoking, paying attention to the smaller scale details of everyday life. In her work she attempts to capture the hidden beauty or interesting aspect of even the most ordinary of events or objects.
Winner of the 2004 Turner prize, Jeremy is best known for his conceptual art work. Often working collaboratively, his work has a strong political focus.
Manchester based, Jungle is a contemporary street artist experimenting on all substrates with mediums that fit style in paint + sculpture. Jungle has been involved with painting and spraying since the mid eighties. At the forefront of colour science, he has created many innovative ways to apply & replicate painted surface finishes. This innovation has seen him work with many top names and establishments such as, Liberty's of London, Saatchi Gallery, Edinburgh Castle, the Ice Hotel, Stella McCartney, Vivian Westwood, Paul Smith & Burberry.
Jungle also releases work in the way of leaving pieces in a jigsaw format across the whole of the UK, connecting random finders with a piece of work, which when placed together , make 1 huge painting owned by many. One jigsaw painting saw jungle connect all 270 London underground tube stations with one work of art, which when connected made a giant underground tube mural. He has recently completed a similar work, connecting all 15 stations on the Glasgow underground. It's like a jungle, sometimes it makes you wonder !
Taking inspiration from popular culture, Trafford Parsons creates unique artwork. From 1970's icons in his Storm Trooper etchings to Sci Fi monsters attacking London landmarks, Trafford Parsons embraces fantasy through a mix of fun and iconic imagery. Trafford now blends his passion for music with popular culture, creating fascinating & unique art with a quirky view of life.
Born in Amsterdam, Jacqueline Schafer graduated from the Art Academy of Gerrit Rietveld in 1989.
Fascinated by bright colors & strongly influenced by contours and graphic shapes, Jacqueline merges those elements to create her paintings and sculptures with a nod Cubism, reflective of her sensitivity and zest for live.
Gerry is a photographer, illustrator and print maker. He moved to London in late 2004 and started printing t-shirts and selling them on the markets in East London under the brand Plane Clothing. In 2012 he transitioned from printing on t-shirts to printing on paper, with a series of 4 A2 prints of iconic Londoners' buildings. Following the success of these prints he travelled to NYC.
All prints are based on his own original photographs which are painstakingly traced over to create a line drawing before colour is added. Earlier prints are based on just one photograph and the most recent prints are several different photographs stitched together to make the composition, before being traced and coloured.
Imbue expresses a passionate love/hate relationship with popular culture and pushes the boundaries of acceptability, contorting the characters and logos ingrained in our psyche. London born, Imbue now lives and works in Birmingham.
Chris Bourke, is an artist & printmaker based in Worcester, UK, working almost solely in the labour intensive medium of lino prints.The prints are also sometimes hand coloured using acrylic or watercolour paint.
He takes influence from tattoo imagery, religion & religious art, music, skateboarding, nature and politics. His work has featured in several books and magazines including Modart, +1, Sidewalk and Inked, Concrete to Canvas: Skateboarders' Art. the 2009 book 'Art by Tattooists: Beyond Flash' and 2014's The Book of Hearts.
Mostly known as just Petty. Half Irish, half English, London-born and London-based image maker and artist.
Studied art, illustration and photography before embarking on a stellar career in dirty advertising.
Currently running one of M&C Saatchi's creative departments. No pretences, no airs and certainly no graces.
Addicted to the visual with a staunch creative curiosity, easy-going and down-to-earth attitude.
Hand-pulled screen prints created at Peckham's Sonsoles studio, Steeped in contemporary pop art and saturated
by the culture we live in, Always work-in-progress. Commissions available.
Born in Chile Otto initially studied Architecture at the Bio Bio University and Construction and Design Architecture in Concepcion, Chile. As a successful architect, he has been awarded for public and private projects.
Otto has always felt an avid fascination for the Surrealists, as well as the freedom which surrounds abstract painting. This influence has made Otto turn his creative skills to painting. With the development of this other talent, Otto begins a journey in the search for new ideas and wider exposure for his work, taking him to exhibit his work in Concepcion (Chile),Berlin (Germany), Moscow (Russia) , New York (US), Amsterdam (Netherland) to name but a few places and finally to London (UK), where he is currently living and working.
Otto's painting ranges from abstract and surrealism to even urban art. Working mainly with oil paint and traditional supports such as stretched canvas, he also practices other techniques such as collage, illustration and stencil. The themes behind his compositions read in a personal, metaphorical sense with a sharp, ironic touch.
Otto's painting shows a unique style, proving an inventive imagination as well as a refined technique.
PINS is a multi-disciplinary British artist who has an insatiable desire to connect and engage through his work. Born and based in London, his entrepreneurial mind and ambition formed his philosophy & strap line: Push It Never Stop
PINS explores notions of mass-consumerism and the status of image through diverse motifs such as sneakers, donuts, lips and tea in a truly unique way. He manages to combine both tongue-in-cheek humour, guilty pleasures and contemporary themes such as the objectification of women in visual culture, obsessions and addictions.

With an extensive creative background of over 10 years (gaining a BA Hons in Fashion with Business along the way), PINS has employed various media including painting, printing, textiles, graphic design, and spray can art.
Building on an Arts Council grant awarded in 2009, PINS broke through onto the London art scene in 2012 with his selection as artist for the BT Art of Sport exhibition for the Olympic Games.
Previous clients include Mariah Carey, ITV, National Maritime Museum, Urban Outfitters and Clarks to name but a few. PINS artwork is now held in important art collections worldwide after successful solo exhibitions at Clarendon Fine Art, London in 2012/13 and mixed art shows with Banksy, Tracey Emin, Peter Blake and Andy Warhol in 2014/15.
PINS continues to push creative boundaries through personal work and collaboration, as well as community and charity projects, helping people explore and develop their creativity.